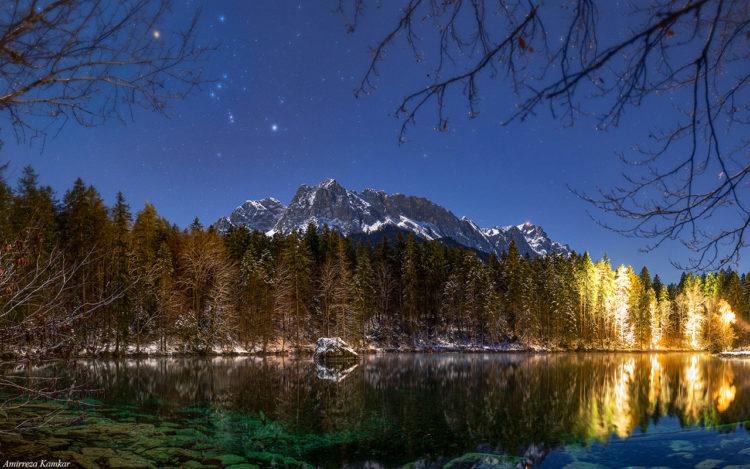 Description
From the photographer: "In this panorama of single-exposure photos, bright stars of Orion constellation shine over Lake Badersee in a calm Winter night. The moonlight softly illuminate the foreground and cast a blue color on the sky.
Badersee is a small lake in Bavaria, Germany which has a great view to Mount Waxenstein (middle) and Mount Zugspitze (right). Zugspitze, at 2,962 m above sea level, is the highest peak in the Germany."
Technical details: Panorama of 3 single-exposure photos. Canon EOS 6D, Sigma 24mm f/1.4@f/2.8, 6s exposure time, ISO 1600.
Info
---