Polar Skies Through Panoramic Eyes of LeRoy Zimmerman (1940-2015)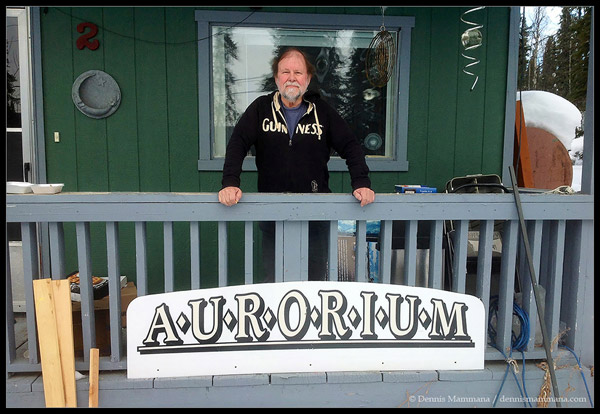 In late 2015, TWAN family lost one of his most inspiring senior photographers. American photographer LeRoy Zimmerman has been the northern most member of The World at Night group, near the Arctic circle in Alaska. He was born in 1940 and was the first to ever film auroras in the panoramic format since 1967. For more than four decades he displayed his images on wide-screen theater shows in an art form named Photo Symphony. Started with 6 slide projectors and continued in digital. The shows were mainly presented in Alaska to illustrate the aurora borealis to tourists. His panoramas were all made up of three horizontal 35mm shots stitched into a 1:4 image ratio. He considered this the most comfortable panoramic format for our human eyes to gaze upon.
Words by TWAN photographer Dennis Mammana

We all knew the end was coming, but it was still a shock. On November 2, 2015, my good friend LeRoy Zimmerman lost his long and courageous bout with cancer.

 LeRoy was such a kind and gentle soul. He was often the first face I'd see each year when I stepped off the plane in Fairbanks, Alaska. He frequently let me stay at his home (his "nest" as he called it), even though there was little room for a guest. And yet I felt very comfortable with the accommodations, his good humor and his amazing kindness.
You can just imagine two passionate aurora shooters hanging out together—waiting anxiously for darkness so we could head out to who-knows-where to seek and capture the most magical of celestial lights. Equally fun was just sitting in his house watching aurora forecasts, magnetic field numbers and webcams on the computer while giggling like schoolchildren about the amazing computer and photographic technology advances we've seen during our long careers, and trying to imagine just what we might see next.
LeRoy was quite a gadget-guy, and I never left Fairbanks without buying at least one or two new "toys" that I first saw at his home. And quite an innovator as well. In addition to being a pioneer in panoramic photography of the aurora borealis, he ran a popular panoramic show in several theaters around Alaska.

LeRoy Zimmerman and Dennis Mammana (right) in 2013, visiting the Southern California's Borrego Desert.

It was in the late 1960s that LeRoy left sunny San Diego for Alaska and found his forever home in Fairbanks, the Golden Heart City. And what a perfect match for a man with a truly golden heart. He was a colleague in TWAN, a long-time mentor and a very good friend, and I'll miss him terribly. I'll be returning to Alaska in February—the first time since his passing. Somehow I think that Fairbanks and the northern lights will never quite be the same without him.
Rest in peace, my friend.

LeRoy aurora images displayed in TWAN digital exhibition in Ars Electronica Center, Austria.

---